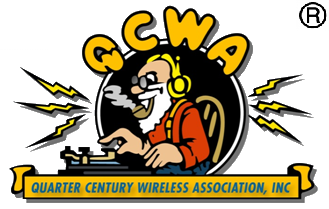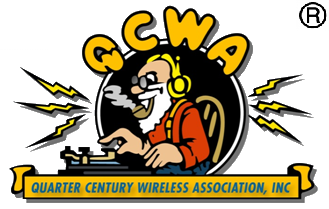 Net Procedures
---
Net Control Stations (NCS)
VE3BNO
George
KJ9N
Alan
W4HU
John
WA5FRF
Steve
WØUS
Lyle
Some NCS's will take a pre list partly too get started a little early and partly to hold the frequency between the time after the XG (i.e. former United Kingdom International Net) closes and the QCWA net begins.
Another practice of the net, after identifying any pre-net check ins, is to ask if there are any Silent Keys to be listed, so that those names and calls can be immediately sent to our General Manager.
Depending upon band conditions and propagation, the NCS may ask if there are any "mobile" stations to be checked in, since their location, time available, or changing propagation might limit their participation unless given a chance to check in early.
The NCS uses groups of call letters to determine the order of taking check-ins. The group which is called first each week for regular check-ins rotates through these groups so that over the course of several months everyone gets to be in the group called first. The "groups" are five divisions of the alphabet in which the first letter of the call suffix falls.
| | | |
| --- | --- | --- |
| Group #1 | is | A - E |
| Group #2 | is | F - J |
| Group #3 | is | K - O |
| Group #4 | is | P - T |
| Group #5 | is | U - Z |
Each person checking in is given a number by the NCS, in sequence, and asked if they are going to "stay" or be "in and out." Only those indicating that they are going to "stay" are called back for comments.
Because the geographical location of the NCS may leave the NCS handicapped as to stations checking in close at hand (skip overs) or off the ends of the NCS's beam, "helping" stations or alternate NCS or "Relay" stations are normally identified. The proper procedure is for the NCS to do that, and gently suggest that if and when they need help, they will ask for that help.
Some NCS pay more attention to these customary procedures than do others, human nature being such.
But you know us QCWA types, always trying to be helpful, so sometimes too many decide on their own to help and that creates bedlam. Add that to the delay in acknowledging check-ins due to the arthritis-affected hands of the NCS, and you have a situation ripe for "helpful" stations on the side to intervene, when with a little patience the NCS will reply to the checkin.
Alan - KJ9N
---
These procedures are for the Sunday afternoon QCWA SSB Net on 14.347 Mhz at 2000Z
The procedures for the Wednesday evening QCWA CW net on 7.035Mhz at 2000 Eastern Time are different, the NCS is N6SL.
Find out about other QCWA nets at http://www.qcwa.org/chapters-on_the_air_chpt.htm