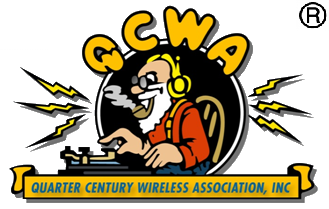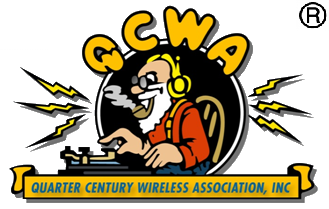 instructions for filing a
"Petition for Charter"

---
Complete two copies of the "Petition for Charter". Send one to QCWA HQ and keep the other in your files.

A minimum of five QCWA members whose dues are current are required to petition the National QCWA for a charter.

We suggest that those members who desire to establish a chapter meet, choose a name for the prospective chapter, elect a president and a secretary (the minimum number of officers). The petition must be signed by the president and one copy sent to us. Keep the second copy of the petition in the chapter files and we suggest the secretary be the custodian of this and all chapter records to provide one place or person who will have it available. Please see that all signatures or names and addresses, etc. on the petition are readable. Upon receipt of the petition at QCWA, the list of members is checked for dues status and if a minimum of 5 are current the petition is then processed. There is no cost to the members for the issuance of the charter to establish other than the personal work of one or more members who desire the chapter and are willing to devote a little time (sometimes a little money) to getting it "off the ground".

Note too, that membership in a chapter is predicated upon members being first a paid up member of the National QCWA. They are then able to apply for membership in the chapter with continued membership contingent upon keeping their national dues paid. There is no connection with National QCWA dues and those dues that a chapter may charge their membership. Payment of dues in the local chapter does not automatically pay the dues in National QCWA a chapter should consider dues sufficient to carry on the necessary work of the chapter.

It is expected that at regular intervals, the chapter, thru the secretary or other designated person, keep QCWA advised of the activities of the chapter which may be of interest to other QCWA members.
| | | |
| --- | --- | --- |
| Send the completed petition to: | | |