ADØWE

Kurt A. Zoglmann
Manhattan, KS

QCWA # 38393
First Call: KBØTMQ issued in 1995
---
QSL
I upload to eQSL and LoTW frequently. I will always respond to QSL cards received in the mail. Physical QSL cards can be a small delight in an ever-increasing digital world. I can send and receive cards via the Bureau. If you send directly to me internationally, I'll send directly back to you. No SASE is necessary.

Membership:
CWOps #2167 - LICW #845 - QCWA #38393 - FISTS #18477 - SKCC #18304 - NAQCC #9708 - Zombie Shuffle #1338 - SMIRK #6041 (as KBØTMQ)
AMSAT - MAARS (Manhattan Amateur Radio Club) - Amateur Radio Club at Kansas State University (WØQQQ) - Facebook

I started out with a modest setup for D-Star: an Icom ID-51A Plus handheld transceiver, a 70cm DVAP, and a Raspberry Pi 2B running D-Star Commander. I enclosed the DVAP and Raspberry Pi in a DHAP Mini enclosure so I can take my D-Star set up anywhere there is mobile service.

As pictured below, you can see I have gotten started with HF operations. I really enjoy the Icom 7300 HF radio. And I am using homemade dipole antennas. I use banana plugs to create a resonate antenna beyond 40m. If you can believe it, I can even get on 160m. No one ever said a dipole has to run in a straight line! And because I am on the third floor of an apartment building, I use an artificial ground.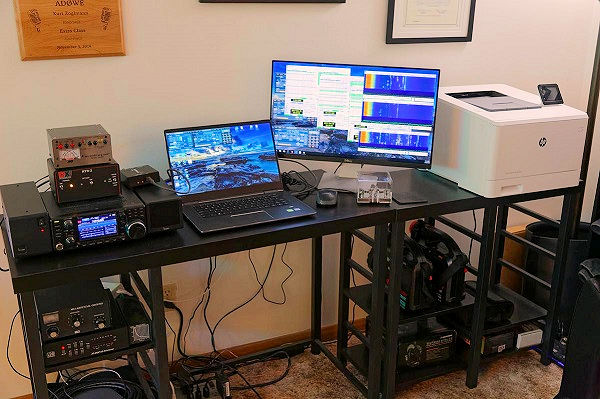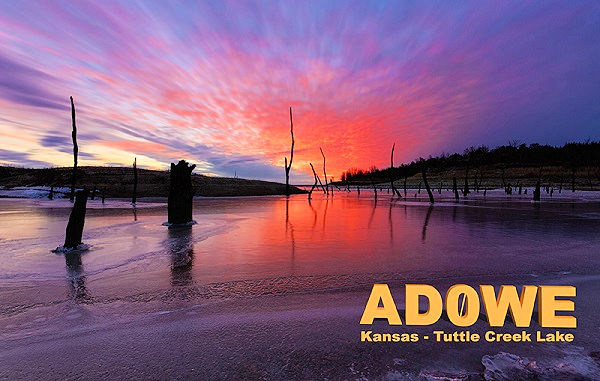 I designed both the front and back of my QSL card. I took the photo on
the front of the card January 2016. Photography is my other hobby.
December 31, 2020