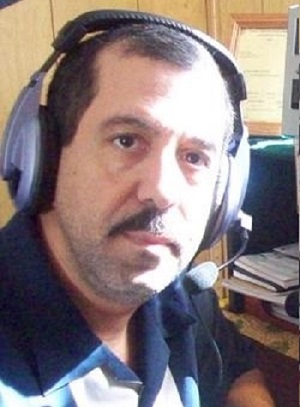 Candidate for Director
My name is Jose G. "Joe" Ayala - K4JGA, a 57 year old, and member of QCWA, membership # 33681 since October 17, 2006. I am a member of QCWA Citrus Chapter 45. I respectfully submit my letter of intent to run as a candidate for re-election as one of the National Director positions.

I have been an amateur radio operator since summer of 1978 and was issued the call of WP4AQK back then. I am active in many aspects of ham radio including club leadership, ham radio instructor, Extra Class Accredited Volunteer Examiner, Official Observer, Official Relay Station, North Florida Section midday Traffic net, DXing, contesting, public service and CW Operator among other ham radio activities.

I've contributed my experience and vision for the benefit of our hobby through many capacities including: past President, Secretary and past Director, among others. I am the recipient of numerous ham radio awards, among them ARRL A-1 Operator Club, and ARRL Mentor Program Elmer Award (3 years in a row).

I am a former Professor of Theology with a Master degree in Divinity.

My secular associations are Masonic Lodge South Seminole # 364 Past Master Casselberry-FL, Bahia Shrine Orlando-FL, DeMolay International and International Order of The Rainbow for Girls among others.

My desires are, if my nomination is accepted and be re-elected to be a National Director, to greatly improve membership communication within our Board of Directors, to remain closely engaged with projects, ideas and goals of our club. To assist and promote membership participation as well as increasing membership; to establish and promote a fellowship with new and older members, and to improve the extent and effectiveness of our services as a radio club, and most important to bridge the 20th Century analog technology members with the 21st century digital technology members!

I can be reached via email at K4JGA@aol.com, or cell phone 407-255-5922.

Respectfully submitted,
JG "Joe" Ayala - K4JGA
Casselberry, Fl.