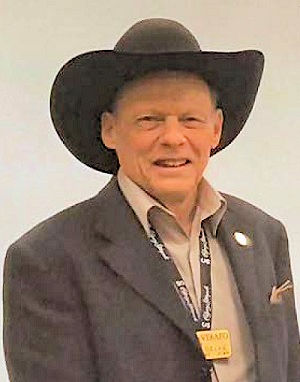 Candidate for President
Kenneth (Ken) Oelke, VE6AFO was first licensed in 1961. He is married to QCWA member Linda-Lou, VE6LGO since 1968.

Ken has held executive positions in the Calgary Amateur Radio Association (CARA), Amateur Radio League Alberta (ARLA), Canadian Radio Relay League (CRRL) Director (1988-1993), Southern Alberta Repeater Association (SARA), Radio Amateurs of Canada (RAC) Director (1993-1999) and President of Radio Amateurs of Canada from 1999 to 2001. He was RAC Head of Delegation at the IARU-R2 Conference in Guatemala City in 2001. In 2006 he was elected to serve on the Quarter Century Wireless Association (QCWA) Board as Director, then Vice President from 2008 to 2012 and currently serves as President. Ken was involved with the Amateur Radio Emergency Service (ARES) as City of Calgary Emergency Coordinator (1980-1995) and CRRL/RAC Field Services Manager (1989-1994).

In 1994 he chaired the RAC First National Convention, which was held in Calgary, Alberta and the QCWA International Convention in 2006, which was held in Calgary, Alberta.

He is an Automotive Service Technician and his wife and he owned and operated an automotive service outlet for 20 years, and then spent 16 years as Ground Equipment Technician for Canadian Regional Airlines and later Jazz Air/Chorus Aviation.

Ken is a Life Member of ARRL, RAC, QCWA and a current member of the Calgary Amateur Radio Association (CARA), Calgary Communications Club (CCC) and QCWA Chapter 45, 70, 73 and 151. He enjoys rag chewing, operating Moon Bounce (inactive since 1998), VHF weak signal experimenting and repairing radio equipment, especially when his equipment goes "bust"!

Ken also volunteers at The Military Museums demonstrating Morse code for school tour groups. He is an (ISED) Innovation Science and Economic Development (formerly Industry Canada) Accredited Examiner and has been on the Calgary Stampede Parade Committee since 1988. Amateur radio is his passion.