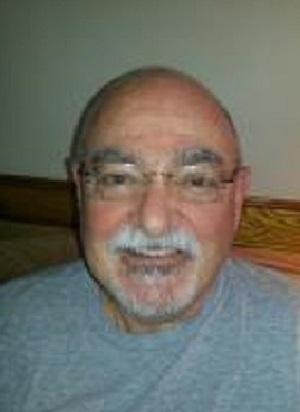 Candidate for Treasurer
Steve Duffy, WØSTD, Member No. 36487

I was originally licensed in the summer of '61 just before starting my sophomore year in high school. My Novice call sign was WN9AMR (I lived in Cook County IL at the time), but I upgraded to General (WA9AMR) before the end of that summer. Seven years later in 1968, I relocated to Waterloo IA (and the call sign change to WBØAHT), just prior to enlisting in the Navy for a 4-year hitch. During that hitch, in the summer of 1972, my apartment in Alexandria VA was burglarized, and all my gear was stolen. That signaled the end of my ham radio involvement at the time, as I could not afford to replace my radio equipment, I was newly married, and all I could focus on was mustering out, finishing college and starting a career. A return to ham radio went on a back burner and stayed there for several decades.

In the interim, I completed college in 1974 with a bachelor's degree in accounting from the University of Northern Iowa, sat for and passed the CPA exam in Washington DC in May 1980, and earned my master's degree from George Mason University in May 1982. My career has ranged across the spectrum, including the Federal government (Civil Aeronautics Board, Federal Communications Commission, and USDA's Rural Utility Service), large CPA firm (Ernst & Whinney's Telecommunications Group), large business (Sprint in Overland Park KS), small CPA firms, and self-employment. I am currently engaged with another CPA in conducting annual financial audits of rural electric cooperatives throughout Colorado, Kansas, Missouri and Illinois.

I also spent 17 years as a full professor of advanced corporate finance with Webster University, teaching MBA students at Webster's extension at the US Army's Command and General Staff College, Ft. Leavenworth KS. It was during my last class at Ft. Leavenworth that I learned one of my students (a Lt. Colonel from up-state New York) was a ham radio operator. We had several great discussions about the hobby (which had suddenly leaped from the back of my mind to the forefront), and one evening he mentioned that he loved being stationed in this area because, in his opinion, the best amateur radio supply store in the country (Associated Radio) was right in my backyard. The next morning I walked into Associated with a pocket full of credit cards and began the current phase of my ham radio sojourn.

I took the Technician and General exams together in February 2014 and was given the call sign KDØYWR, received my vanity call sign WØSTD a couple months later, and finally upgraded to Extra in 2015. In addition to QCWA, I am also a member of ARRL, SKCC, and the Johnson County Radio Amateurs Club (Johnson County KS), and am a VE with the W5YI Group.