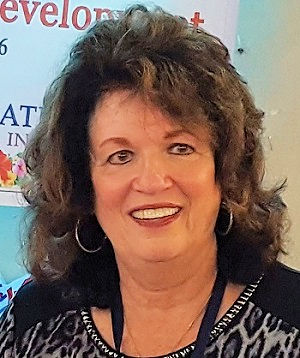 Candidate for Director
Carole Perry WB2MGP

Carole Perry taught "Introduction to Amateur Radio" in a Staten Island middle school for almost 30 years. She wrote the curriculum that tied the school's curricula into the ham radio experiences of her 6th, 7th and 8th graders.

Carole is the recipient of many national and international wireless industry and ham radio awards; including the prestigious 1987 Dayton Ham of the Year award, the 1987 ARRL Instructor of the Year award, the 1993 QCWA President's award (from Harry Dannals) and the 2009 and 2012 RCA Presidents' award. Most recently she was the first recipient of the Carole Perry Educator of the Year award; an award that will be given every year in her name at Hamcation in Orlando, Florida.

Carole Perry WB2MGP has moderated the Dayton Hamvention Youth Forum and Instructors' Forums for 32 years. Our creative and talented young hams are showcased at these forums and at the more than 7 other ham radio conventions and Hamfests that she moderates around the country yearly. Carole speaks at science conventions and teacher forums and at schools and youth groups across the country to encourage young people to pursue technology studies through the fun of ham radio.

Carole chairs the QCWA standing committee of Youth Activities. QCWA is a proud sponsor of the contest she initiated and has run for the past 7 years called "The Young Ham Lends a Hand Contest." A $100 stipend is awarded at the Dayton Youth Forum to the young winner who has demonstrated the basic ham radio tenet of service and volunteerism in his or her community.

She has been a Director of QCWA since 2014. She also is a Director of Radio Club of America, where she chairs their Youth Activities program as well. She has created several joint projects, between the 2 organizations, benefitting young hams and leading to QCWA scholarship winners.

Carole is a contributing reporter to CQ magazine and has been inducted into the CQ Hall of Fame in 2018.

Her future goals are to encourage more QCWA chapters to consult her and her Youth Activities committee for suggestions and support about going into local schools, doing radio demos, and working with schools chosen for ISS contacts. Sharing of their experiences and expertise with the enthusiasm of youth is a winning combination; and can be a major theme for our chapters.