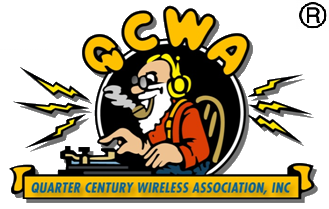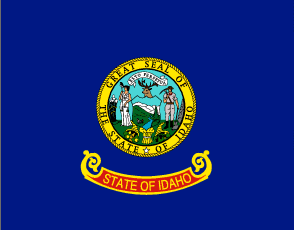 Gem State
Chapter 201 - Boise, Idaho
Chartered February 4, 1998
---
Officers
Nets
Activities/Meetings
That's a Wrap!
On Saturday, April 24 2010, the Gem State Chapter # 201 of the Quarter Century Wireless Association hosted a Hospitality Room for all hams and guests that attended the second annual Idaho State Convention. The hospitality room was a place to take a break from the Idaho State Convention and meet new friends as well as renewing old acquaintances.

The Idaho State Convention is sponsored by the Voice of Idaho Amateur Radio Club. This year's event was at the Airport Holiday Inn, in Boise, starting on Friday April 23, 2010 and winding up at noon with the door and other grand prize drawings at noon on Sunday April 25, 2010.

The QCWA Hospitality Room was stocked with coffee, tea, hot chocolate, and more than thirty dozen baked cookies provided by Rebecca's Bake Shoppe of Weiser Idaho. Katie Gardiner, also of Weiser was the hostess with Rex Green K7DMV, Chapter secretary and Dave Karaloff, N7EZQ assisting with the greeting of the visitors.

Over 64 hams and guests "signed in" when visiting the room. Fifteen of the visitors were current QCWA members with several coming from as far as Washington, Oregon and Utah. One visitor was from Connecticut! Several new chapter members were recruited.

Gem State Chapter # 201 of the Quarter Century Wireless Association was first organized in 1978. The chapter meets the last Tuesday of the month at the International House of Pancakes on Emerald Avenue in Boise. Meetings start at 6PM. There are no meetings during the summer months of June, July and August.