Scholarship Chairman 2016 -

K5FX

Glen Reid
1395 Carlotta LN
Austin, TX 78733 USA

QCWA # 26847


---
I started out as a volunteer Firefighter about 30 years ago. I was formerly a Deputy Chief in the Fire Department in our District, but I got too old to do real work so they appointed me Commissioner Its a grand "BIG DUCK -- Little Pond" deal, but I get to hang around with the REAL firefighter/EMT types and tell stories about the how we did it in the "old days" Its great fun for me.

Fire Departments have the greatest toys! In 1995 we voted the FD in to an Emergency Services District so we could collect property and sales taxes to support the whole thing. I became a Commissioner at that time. I retired from active Firefighter service in 2004, the same time I retired from Motorola. I am not sure I would call it "high up" in the Department. I am more of a tax collector than anything else. At least we no longer have to rely on bake sales and fish frys to keep going. But, the REAL Firefighters let me pretend to be important. I sign their paychecks, however they will not let me drive the apparatus anymore.

I am retired (in other words, they pay me not to come to work), but I now serve as an Emergency Services Commissioner for the County here. So I am the one who runs the Board which collects the taxes for the Emergency Services District. The Districts are a strange creature of the State of Texas which provide Fire, EMS and rescue services outside the cities in the surrounding metropolitan areas.

K5FX has nothing to do with fire fighting. It just is a really neat call for CW which was my first interest in amateur radio. My original call was K5HGB, with 9 dits in a row, is not a good CW call sign.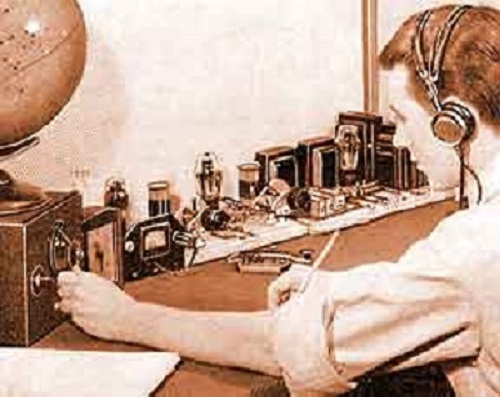 First licensed in 1961 as KN5HGB, then as K5HGB in 1962.

April 21, 2020