KD4IZ

John K. 'Jack' Spitznagel
Parkton, MD

QCWA # 38072
First Call: WD4KNH issued in 1978
---
My "nick" / "on air" name is Jack!

- I am not going to edit my FCC listing just to fix it. - Way too much trouble to correct the D-Star and DMR userdata... avoid the constant Net confusion - just say "Hi Jack" anywhere but in an airport.

Radio has been a lifelong hobby. Avid SWL as boy. Served in USCG as communications electronic technician and electronics instructor. First licensed in the 1978 as WD4KNH, Current call received with Advanced upgrade in 1982. Now Extra Class. Work as a healthcare professional consultant to the pharma, biotech and medical device industry.



HF activity is primarily on digital modes and SSB. You can find me listening occasionally on DStar REF062C,
DCS102B, or the QuadNet constellation or super groups.

Other on again off again hobbies: glider pilot, sailing, astronomy, jazz guitar, SCUBA, photography,
flyfishing, camping, and hiking.

Member ARRL, QRP ARCI, ECARS, SPCG, US Coast Guard ARC... a few more. Founder of UWARA...
ask me wink: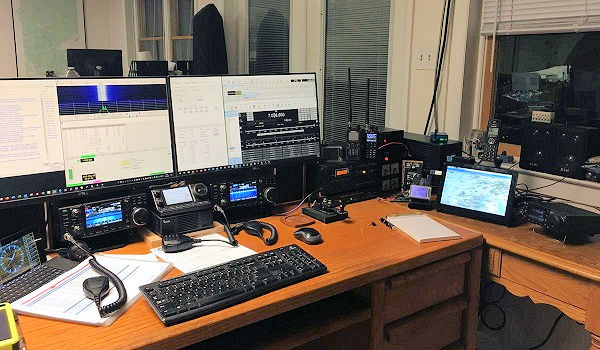 Operating modes SSB, D-Star, APRS, HF Data, occasional FM and DMR. Always enjoy weak signal and QRP. Trying to up my CW (again).
Rigs: Various ICOM, Kenwood, Yaesu, and a lonely BTech 6X2.
Antennas: GAP Titan, Carolina Windom 160, 6M Loops 'n More Halo, Diamond V2000A 6/2/0.70 M triband vertical.
Amp/Tuner: Elecraft KPA500/KAT500
Grab n go portables FT817, Alex Loop, SuperAntenna MP1, Arrow II 144/436-10, and the ubiquitous "roll of cheap magnet wire and nylon twine", +/- a TH-D74 or BTech 6X2 ht.
/
August 22, 2019