N4SFH

Robert M. 'Rob' Holt
Chesapeake, VA

QCWA # 38392
Chapter 119
First Call: KC4DBE issued in 1988
---
My name is Rob and the QTH is in Chesapeake, Virginia. I moved here from Rochester, NY in 1979 shortly after doing 5 years in the US Navy onboard the USS America CV66.

41 years ago I started work at a small hydraulics company in Norfolk that supports most of the local shipyards in the area as an outside machinist then spent 28 years as an inside machinist and for the last 13 years I have been the commercial service, purchasing, and IT manager. When it's no longer any fun I'm going to retire (Hi Hi).

I was first licensed in January 1988 and received my Advanced ticket in April of 1988. Never really had the desire to upgrade to Extra class but I may do it when I really do retire.

The station here uses a Yaesu FT-991 mostly used for VHF and UHF communications and for HF the Icom 7610 (absolutely love this rig), MFJ-998 Intellituner, Ameritron AL-811H Amp with a Mosley TA33M up at 40', a G5RV and a Hy-Gain AV640 vertical 20' off the ground.

OMISS # 6707
The American Legion Amateur Radio Club # 201711294

DXCC Phone certificate # 42,943
DXCC Mixed certificate # 57,694

Hope to meet you on the bands!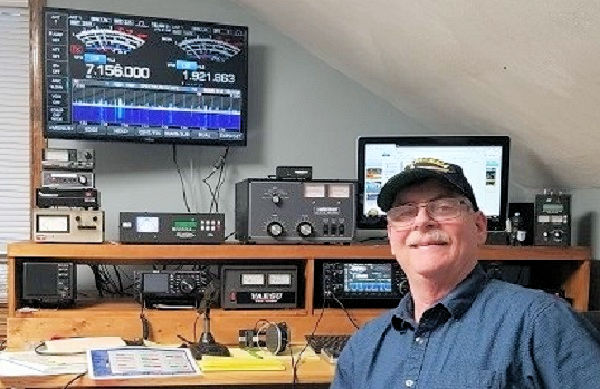 January 1, 2021