N9RD

Juergen Nittner
Westville, IN

QCWA # 38284
Chapter |2|106|
First Call: DJ6RD issued in 1960 Other Call(s): DJ6RD/W4 and DJ6RD/W9
---
My Ham Radio life started as DJ6RD in 1960

I was still living in Villingen, Germany and a club member of OV Schwarzwald - DOK A14.

At the age of 20 I got a chance to relocate to the United States to work as an electronics technician for W9IGH but had to be off the air for years until after my tour of duty with the US Army in Viet Nam. About that time Barry Goldwater K7UGA pushed for reciprocal licenses to be issued to foreign Hams. My first chance to operate in the US was in Columbus GA, where a local ham let me use his equipment. I operated a little as DJ6RD/W4 . After my discharge from Ft Benning I came home to Indiana where I became DJ6RD/W9. I had much fun working through OSCAR 6 and OSCAR 7 with my old converted Motorola rig.

It was a fun race to qualify for Satellite WAS and I ended up with #5

Several years Iater I got my US citizenship and permanent call as N9RD.

I enjoy working DX on all bands and any mode. My preferred mode of operation is CW .

I also use SSB to keep in touch with old friends who can not understand the dots and dashes !

Getting to the top of the Honor Roll was my first priority. After accomplishing Phone and Mixed, I enjoy a little RTTY , PSK and FT8 while I am waiting to work a legitimate P5 for my last CW country .

Too bad that the ARRL did not accept my P5/4L4FN CW card for DXCC

Station: FTDX 5000MP Limited, FT1000MP and the Acom 1500 Amplifier
The Heathkit SB240 is a prototype amplifier, that never made it into production is now a spare
The antennas are a 15 element 5 Band yagi (Force12, 5BA) @ 80 feet,
5 el Yagi for 6m and 13 el Boomer for 2m
and for the lower bands I use various wire antennas.

On the road I use my FT857D with an ATAS 120A antenna and a Palm Key paddle to work CW .

I am retired and enjoy traveling with my wife Kathy WB9KTV to see the Grand Kids from Coast to Coast and visit new places that we have not seen before.

Our Dog and Cat have been replaced by chickens, ( at least they lay eggs ) Well ........????

Good thinking but they quit laying eggs so we just ate the chickens.

And as of 2017 I raise Bees to pollinate our small orchard.

I hope to meet you in the bands.

Best 73's Jü ( BTW the üerman and . . _ _ on cw )

Member ARRL, FOC and CW OP's & N/W Indiana DX club

I am on LOTW and upload as often as I can but If you need a paper QSL please send an SASE !

I also receive QSL's via the BURO but who has time to wait.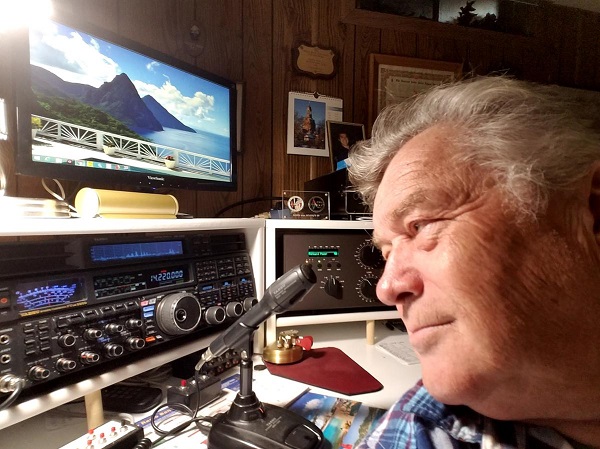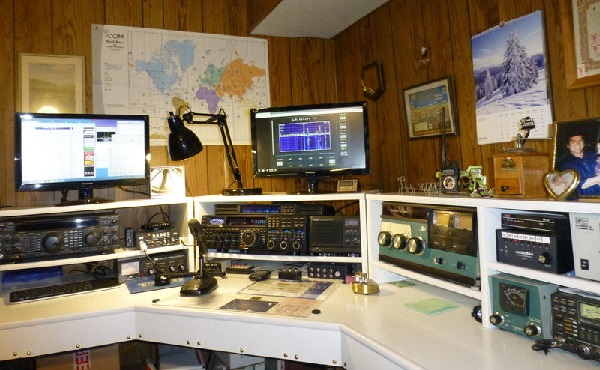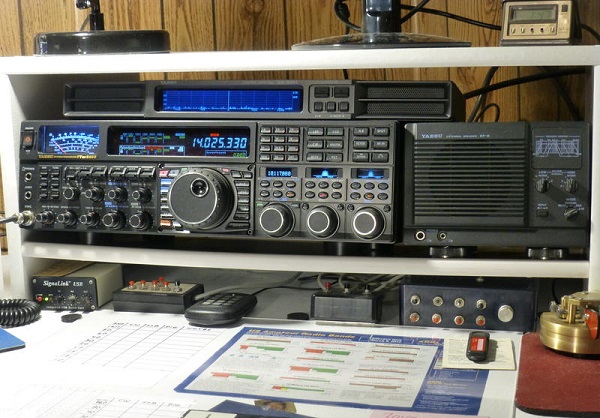 The FTDX5000MP Limited in the operating position with my old friend the FT1000MP as spare.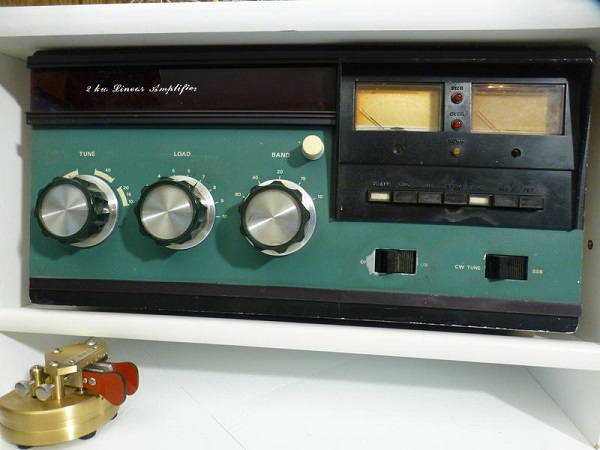 The SB 240 Amplifier 160 to 10 m the white button above the band switch controls the 160m relay.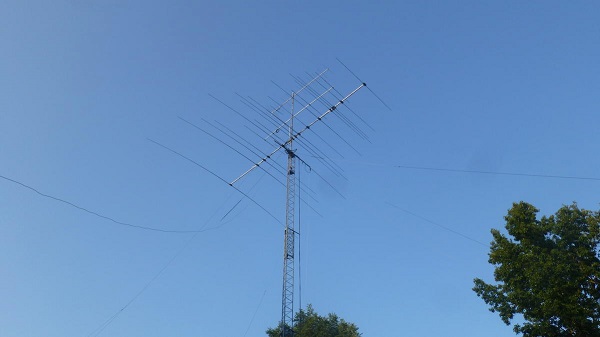 The Force12 - 5BA mounted on my new 72 ft tower with new hardware installed.
4- 20 Foot sections raise the antenna to 80' .... 6m and 2m beams installed on top.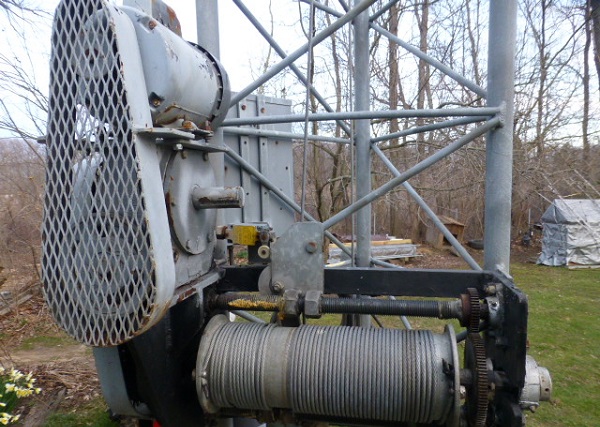 The motorized winch makes it easy to raise and lower the antennas.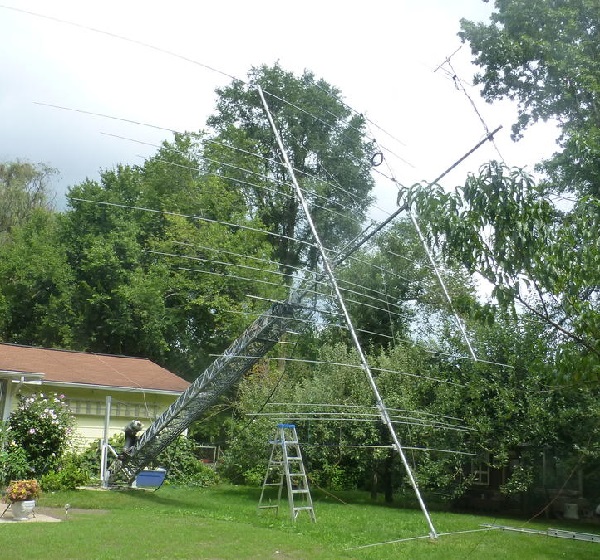 Tilt over sure beats climbing the tower for antenna work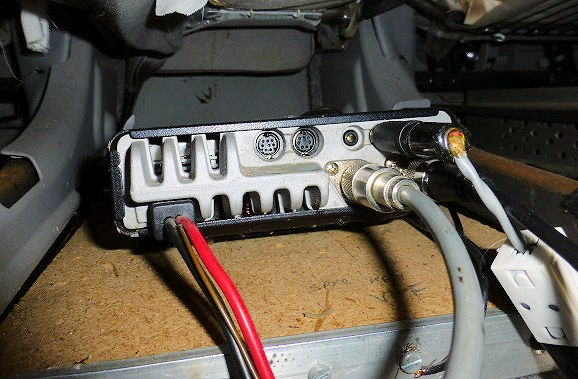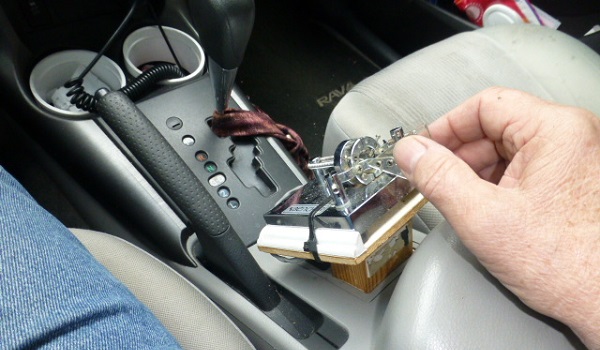 Here is my Mobile set up: N9RD/m
The control head out of the way above the mirror & FT857D is tucked away under the back seat
The mike not shown is under the dash and the paddle for CW under the arm rest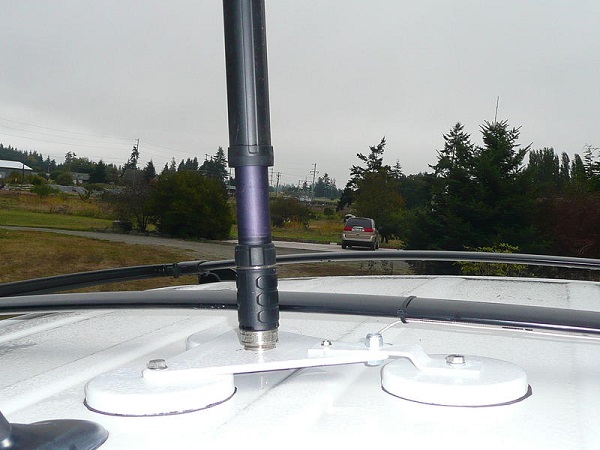 HF antenna is an ATAS 120A for convenience (not the best but easy to adjust and change bands during the trip).
And to the right rear is a 2m/70cm mag mount for local QSO's
The 3...... 5" magnets give the antenna capacitive coupling, &
The only ground is the mini coax which is grounded at the 857D bolted to the frame !
Not sure why it works but I can't argue with success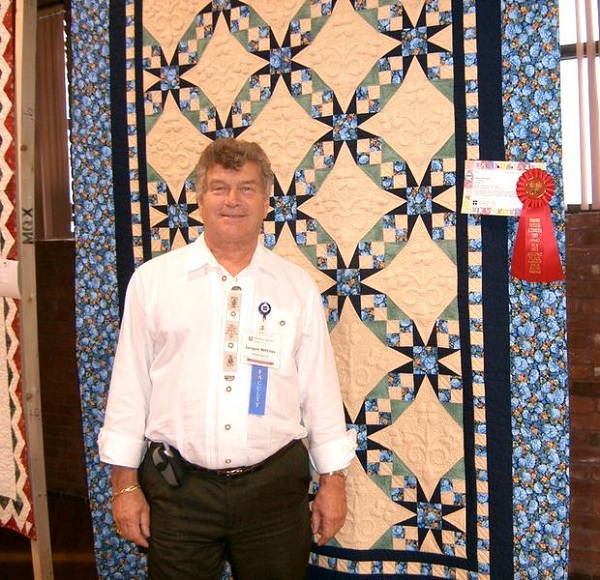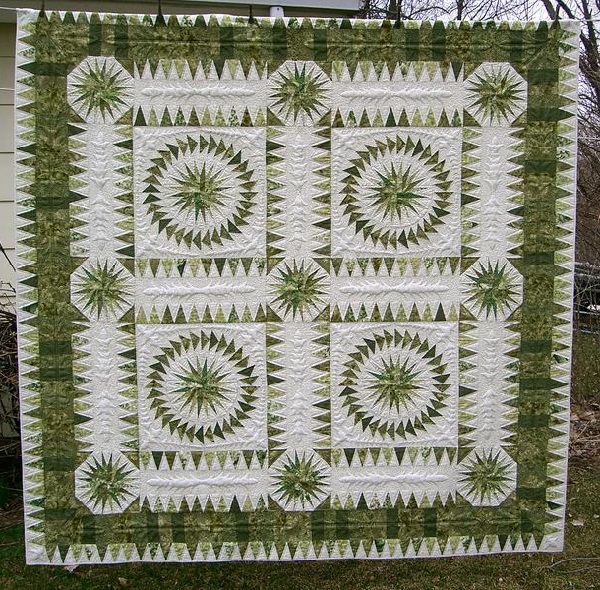 After retirement my wife got me interested in fixing her quilting machine and after a while I was the Chief Operator.
Now she just pieceses the quilt tops and I am the machine quilter.
Some of our quilts have been in quilt shows from coast to coast and featured in magazines.
June 14, 2020