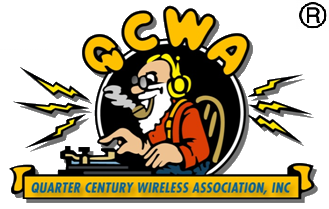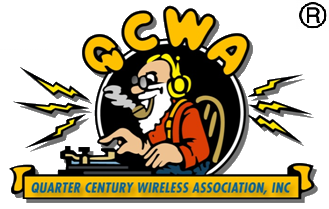 Recruiting
---
A Presentation by Ken Muggli, KØHL in Power Point, PDF or XPS format.

You asked what title I use to advertise my presentation. I have not promoted my slide show to the masses, all promotion has been very targeted; I.E. ARRL, QCWA, World Radio On Line, CQ magazine, and persons of stature with good reputations in ham radio such as Gordon West, Carole Perry, and Dee Logan of the Ham Radio Promotion Project.

It was and continues to be my belief that I will never achieve much success, or affect Ham Radio in a meaningful way by promoting my presentation directly to the masses by myself. It was my intention from the beginning to reach the masses through the offices of ARRL, QCWA, and others.

It is my view that my presentation is a 'tool' for individual hams, ham clubs, and organizations like ARRL & QCWA to use in recruiting youngsters to ham radio. Jobs for the 21st century and careers are the core ideas I use to sell my presentation.

I would recommend we sell my presentation as a recruiting tool; a tool to be used by those interested in bringing more youngsters into ham radio.

tnx es 73,
KØHL, Ken Muggli
701-348-9133 or
---
Confessions of a Recruit-aholic
I've been asked several times how I recruit new members into QCWA. I'm told that it's hard to sign up new members. I used to be a Skydiver and was a member of a skydiving club. During that time I was able to recruit several new members into the skydiving club. If you think it's tough signing a new QCWA member, try talking someone into jumping out of a perfectly good airplane thousands of feet above the ground.
"HOW TO DO IT LIST FOR RECRUTING NEW MEMBERS"
THIS METHOD WORKS AND WILL GET YOU A LOT OF NEW MEMBERS! Chapter 63 went from 60 members to 140 members in about 2 Years.

I currently have 1000 prospects in my data base. This is only from Okla. There are more prospects out there than you can count. I just laugh when I read or hear someone say THERE IS NOBODY WHO WANTS TO JOIN! BULL. They want to join they just don't know it yet!

One thing you need to do. Put together a "When calls were first issued list" for your call area. Enclosed is the list for the zero and fifth area. When you get your list together, please send a copy to the QCWA Reflector.

Please feel free to contact me with any questions.

Best regards,
Gene Nailon, K5DLE (SK)
---
1 - I DON'T KNOW ANYBODY
First, let's finish the sentence: I don't know anybody who wants to sign up!
Where is it written that you have to know someone in order to sign them up? You'll sign up a lot more people by working with strangers than you ever will trying to get friends to join. Most people are not going to demand that you sign them up. The fact that you don't know anybody is probably the biggest advantage you have, it keeps you from PRE-JUDGING who will and who will not. It is virtually impossible to guess who will and won't. Think about it, would you want me (or anyone else) to decide for you? You have to ask them to join and let them decide.
2 - HOW TO FIND PROSPECTIVE MEMBERS
Prospects - A Prospect CAN BE almost any amateur radio operator you run across. They become a real Prospect when you find out if they were first licensed 25 or more years ago. The first thing to do is get your old log books out and use them as memory joggers. You can find a lot of prospects just by going through your old logs. Start a list. You can keep the list in a computer data base or on 3 by 5 cards if you don't have a computer.

When you find someone, put their call and name on the list. You can fill in the details (address, phone number, etc.) later. Dig out the roster(s) for other ham clubs you are a member of and look them over. Don't just look for people you know, look for calls that may have been around 25 or more years. Add them to your list. Monitor your local repeaters and nets, you can add a lot of prospects to the list.

HAMFEST - When you go to a local Hamfest, arm yourself with a note pad and several applications. Go to the Flea market. You're going to talk to people and take notes. You don't have to buy any boat anchors. You have a prospect at each table, who's not going anywhere. Stick out your hand and introduce yourself. Ask how long he's been licensed and if he's a member of QCWA. If you get the right answers, do your duty and give him or her an opportunity to sign up. Whatever happens record the call, name and how long he's been licensed in your note pad. You can follow up after the Hamfest.
3 - WHAT TO DO WHEN YOU HAVE A PROSPECT
I suggest you get at least 25 names on your prospect list. (Now where did I come up with that number?) Get full names and addresses for all on the list. I've got a little over 1000 on my personal list. It would take at least another 2500 to get anywhere close to the number available in Oklahoma.

Now that you have your list. You need to mail all of them an application. I send them 2 applications, a CHAPTER 63 app. and a NATIONAL app. I also enclose a current chapter roster and a return envelope addressed to the chapter secretary. Use a #10 envelope for the mailing and a 9 1/2 envelope for the return. Be sure and put your name, call and QCWA # on the bottom of the National app.

The Chapter 63 app. is set up somewhat like a letter. It gives a short history of the chapter, gives the times and frequency of both the 75 meter and 2 meter nets. They are invited to check in to both nets and DO NOT have to be a member to join the nets. One more thing. Don't use computer labels on the outgoing envelope. Address them by hand. It won't take that long, and you make sure it doesn't look like junk mail.
4 -WHAT CHAPTERS CAN DO
You can make the whole thing a chapter project. Get your members to do the prospecting and forward all names and calls to one member who will enter them in a data base. Do the mailing as a chapter project.

Get a flea market table or 2 for the chapter and set it up as a QCWA booth. At Chapter 63 we have the chapter banner on display along with a display of members QSL cards. We also have several computer generated banners. Get your members to all wear their QCWA caps and man the booth. Contact Headquarters and get a Hamfest care package. For those who don't know what a CARE PACKAGE is: It's a box of QCWA goodies which includes applications, copies of the Journal, Caps, Patches etc. Keep a log of everyone who stops by the booth. Don't forget to ask them to join NOW!!!

One more thing. This year we talked to our local Hamfest committee and had them add a new blank to the Hamfest registration form. YEAR FIRST LICENSED___________. After the Hamfest we received a listing of everyone who filled in the blank. This listing yielded a bunch of new prospects, several of which are now members. This is an ongoing project for Chapter 63. We hope to get the blank on all Hamfest forms in the state. In future years this will provide a steady stream of prospects. Don't forget, each year a whole new group of Amateurs become eligible for QCWA. The very best time to sign them up is the minute the have been licensed 25 years.
NOTE: There ain't no free lunch!! Recruiting members takes time and cost money. A lot of time and a little money. You spent time and money on a lot of things for Ham Radio. Some look for states, some chase DX, others hunt Counties. There are contesters, traffic handlers, homebrewers and the list goes on. All of it takes time and cost money. Become a RECRUIT-A-HOLIC and look for, chase, and hunt new members for QCWA.

Vy 73 de
Gene Nailon K5DLE(SK)
CENTRAL OKLAHOMA CHAPTER 63


How to generate an Approximate Year Ham Call Issued List.
APPROXIMATE YEARS HAM CALLS WERE ISSUED - by Call Area
Ø - 1 - 2 - 3 - 4 - 5 - 6 - 7 - 8 - 9
---