WØFLZ

Paige J. Butler
Stanwood, WA

QCWA # 38320
First Call: WD5CPK issued in 1977
---
I first got in to ham radio in my high school days mid 1977 as WD5CPK living in the suburbs of Houston Tx. My first station was a Heathkit DX-60B transmitter and a hammarlund HQ-170 or 180 receiver. I started with a vertical and some inverted V antennas, before picking up a Hy-gain TH-3 at a swap meet. I still have that TH-3 today, but it is not in the air.

I am a "paper chaser" I enjoy receiving and sending QSL cards and working towards operationg certificates from the various groups I am a member of. Back in the late 80's and early 90's I was a very active mobile county hunter an am looking forward to the solar cycle advancing to the point that it makes it easier to operate mobile on the higher bands again.

I am currently active on 6-75 meters, FT8, and SSB nets. 30 Meters has become a favorite band.

I upload logs regularly to QRZ, LOTW and less frequently to eQSL. I will gladly send a paper QSL card if desired and appreciate any and all that are sent my way.

When the FCC implemented the Vanity call sign program, I obtained WØFLZ which belonged to my great grandfather, who lived in Kansas.

I have a couple of his old log books, one from the 30's and one from '57 which was his last log book before he became SK.

Back in the 80's and 90's I was an active mobile county hunter, I used a pair of Kenwood TS-440 rigs for my mobile ops. I still have them today, but they are on the "retired shelf" They need a little TLC and alignment work if they want to see on the air time again.

And speaking of "retired", I retired from the US Navy in the late 90s as a Chief Electronics Technician. Looking back at those days now makes me feel pretty old...but those were some really great times.

My current active station consists of the following equipment:
Yaesu FTDX-1200 using Heil PR-781 mic
Yaesu FT-920
Icom IC2200
Yaesu-FT227R - ( my very first NEW 2M rig bought when I was 15 in 1977)
Cushcraft MA5B@ 42'
Cushcraft A3WS @ 38'
Hustler 6BTV vertical
Diamond CP-6 Vertical
Cushcraft Ringo Ranger @ 30'
Cushcraft A6270-13S 6m, 2m, 70cm beam @30'

For mobile I have the following:
Yaesu FT-857D w/LDG tuner
Yaesu FTM-400XDR
Hustler mast and resonators

You can track me on APRS - W0FLZ-9 in my truck and W0FLZ-12 in the Explorer.

Waiting to go up this summer is 50' of Rohn 25G and a TH5 on a Glen-Martin Hazer.

Some of the Ham hobbies and clubs you will find me hanging out with:
3905 Century Club:
40 Meter 100 Pt - 1278
75 Meter 100 Pt - 1699
MARAC: R-2251
10-X: 48658
30 MDG: 11632
EPC: 30890
OMISS: 12578
YL System: 17755

Today - 8/18/2020 - I completed my Digital WAS - with NH being the final state. I started tracking this as of mid-March 2020 which was my "official" return to the ham radio hobby after being QRT since about 1998.

I am currently in the process of entering all of my old paper County Hunting logs in to the computer so I can see where I left off in workging towards my USA-CA award.. Looking back through all of my QSL cards from the 70s through the early 90's it looks like I may be about 1/2 way to DXCC. I even have a KZ5 QSL card from 1978, back when the Panama Canal Zone existed.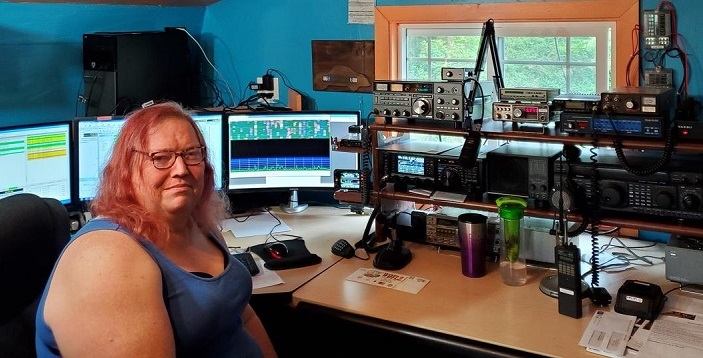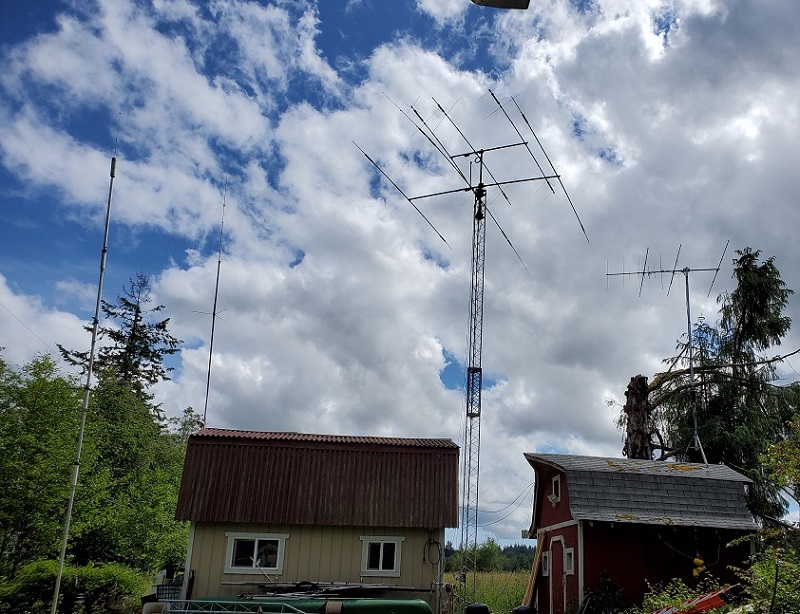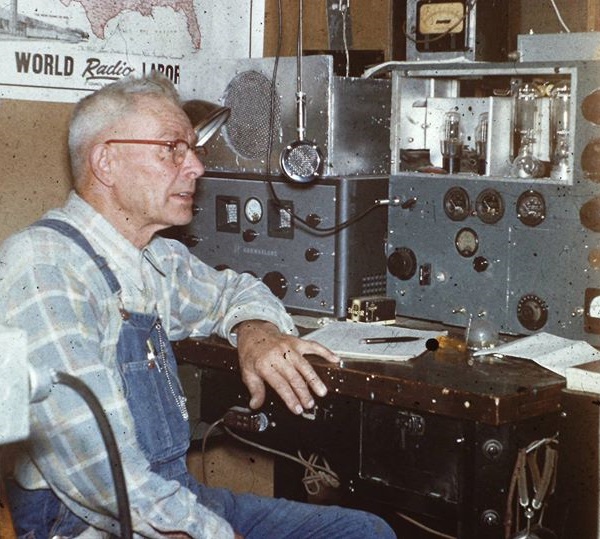 Picture of my Great Grandpa (the orginal WØFLZ) at his station.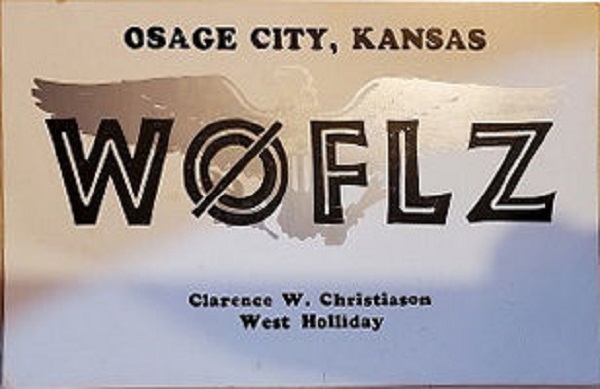 and one of his QSL cards
August 26, 2020