Secretary 2008 - 2014
Certificate Custodian 2013 - 2020

W4VIC

Victor I. 'Vic' Culver
Virginia Beach, VA

QCWA # 29961
Chapters 119, 91, 137, 155 and 202
First Call: KN2QOH Other Calls: K2QOH, WNØGEF, K4JNM and WØOVH

XYL Johanna K4BAA
---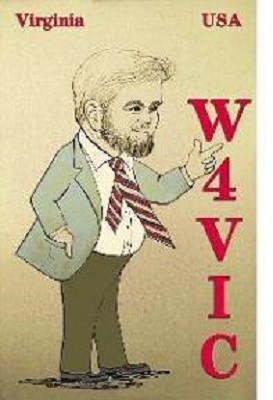 I was first licensed in 1955 as KN2QOH and I have a QSL card with a 2 way CW QSO confirming this. My first rig was Hallicrafter S20-R and a homebrew 6L6 CW transmitter with 300 ohm twin lead fed Windom wire antenna.

I upgraded to K2QOH and have since been licensed as WØOVJ and K4JNM. My Air Force MARS call is AFA2KS.

I most enjoy many aspects of amateur radio: contesting, DXing, but most of all the people dimension, which takes many different forms.

I use to belong to Chapter 91 but currently I belong to and am the Secretary of QCWA Chapter Chapter 119. I'm also on the QCWA Chapter Relations Standing Committee and the QCWA Publications Standing Committee. I have been the QCWA Tape Coordinator since 2006.

I write and publish a weekly newsletter, the QCWA Chapter 119 Event Horizon. I have the very great honor of being the QCWA 2008 International Convention Chairman and am blessed to be supported by the wonderful ladies and gentlemen of QCWA Chapter 119 among many other QCWA members.

I am an ARRL Life Member and have held several ARRL appointments and have participated in most ARRL programs -- ARES; ARPSHR; Public Relations Assistant; Secretary, Virginia RACES Inc.; Trustee for Virginia Wesleyan College Amateur Radio Club, W4VWC; and Trustee for Chapter 119 call sign WQ4CWA.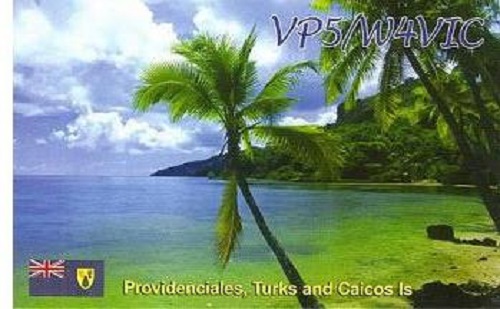 I am an active member of Air Force Military Amateur Radio Service (AFMARS) and was Virginia State MARS Director from 1996 to 1998. I hold most major operating awards, including USA-CA, RCC, WAS, WAC, DXCC, WAZ. I am an Honorary Member of the Clipperton DX Club and I am an active member of the Croatian Telegraphy Club, Past President (1975 - 1977) and active member of the Virginia DX Century Club, The Virginia Beach Amateur Radio Club, The Chesapeake Amateur Radio Service, the Potomac Valley Radio Club, The Western Massachusetts Contest Club, and the Battleship Wisconscin (BB-64) Amateur Radio Club. I hold a KNOW CODE Amateur Radio EXTRA Class License.

I have been retired since 1999 and hold the academic rank of Emeritus Professor of Education at Virginia Wesleyan College. Amateur radio was responsible for starting me on a productive life path in my youth and, second only to my family, remains a significant factor in my current orientation to life.
December 15, 2013