W5KL - February 15, 2004

---
| | |
| --- | --- |
| Scholarship Chair | 1990 - 2003 |
| President Emeritus | Conferred 1989 |
| President | 1986 - 1989 |
| Vice President | 1981 - 1986 |
| Director | 1979 - 1980 |


Leland W. Smith
Harrison, AR

QCWA # 1305

Chapter(s): 20, 23, 63, 120 and 202
Brigadier General USMC (Retired) - USMC United States Marine Corps
President OOTC - OOTC Old Old Timers Club
member SOWP - SOWP Society Of Wireless Pioneers


First License: W4AGI Other Call(s): W3JJQ, K6CN, W4AGI and W4YE
---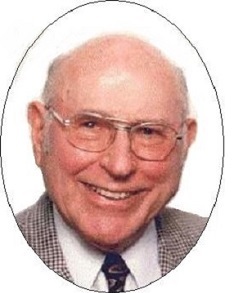 From the QCWA Website
Leland first started in amateur radio in 1930 and then advanced through the license classes. During this time he saw service in the Navy and US Marine Corps during World War II, and retired from the Marine Corps as a General. During most of his later years he has been very active in amateur radio organizations with great emphasis on QCWA. He is the author of the material being used in a pamphlet for new members of QCWA. He was appointed President Emeritus upon completion of his term as President of QCWA. Currently he manages the Memorial Scholarship Fund. - 02/17/2004
---
e-mail from Bill, W5USM:

I, like so many others, was saddened today to learn of W5KL passing. Let me share with you my favorite W5KL story. In 1971 I met General Leland Smith when he invited me and my then 8-year old daughter to visit his beautiful Arkansas home. During this visit he showed us the den where he had an excellent collection of Japanese and other WW-II memorabilia. We were both awestruck. Lois had the typical youngster questions. "Where did you get those swords?" she asked. The General lifted her up in his arms, held and told her, "From Japanese soldiers who didn't need them anymore." The next question was obvious. His answer was carefully chosen and soft spoken. She clearly understood and recounted it to me later that day. Following that the General took her for a ride in his prized Model T.

My daughter remembers the General to this day. She commented upon visiting him when I told her today the General had passed. To know Leland was to know one fine gentleman of no equal and a glorious American. It would be easy to be very sad, but the General would prefer celebration of a life well spent. Indeed it was, every day. RIP old soldier, General Leland Smith, USMC (Retired).
73 de Bill Smith, W5USM
---
e-mail from Norm, K1AA:

I am saddened by the passing of my old friend Leland.
The past couple of years we have exchanged emails 2 or more times each week with much pleasure.
He was a loyal participant in the QSO Parties and I can remember working him on four different bands during the party.
We also shared many memories of our Marine Corps service.
He recently celebrated his birthday and was so pleased that his two sons were there to join him
Rest easy up there old friend Leland.
73 Norm K1AA (Colonel USMC (Ret))

---
from: http://www.arrl.org/news/stories/2004/02/19/8/
==>LELAND W. SMITH, W5KL, SK

Leland W. Smith, W5KL, of Harrison, Arkansas, died February 15. He turned 90 earlier this month. An ARRL member, Smith was president emeritus of the Quarter Century Wireless Association (QCWA) the sitting president of the Old Old Timer's Club (OOTC). Smith had held a number of ARRL section-level appointments that included service as Section Communications Manager (SCM, now SM) in Georgia and Alabama prior to World War II. He was a former member of the Radio Club of America board.

ARRL First Vice President Joel Harrison, W5ZN, recalls meeting Smith while a teenager growing up in Little Rock in the early 1970s. "When I became Arkansas Section Manager in 1983, Leland was one of the first League members to contact me and offer any assistance or advice," he said. When Harrison became Delta Division Director, Smith became an assistant director and advisor. "His service to ARRL and Amateur Radio was respectable and commendable," Harrison said, calling Smith "an example all radio amateurs should strive to follow."

An amateur since 1930, Smith was highly regarded for his CW ability and powerfully efficient station. "He was the epitome of a good CW operator, as well as a good person," said Arkansas SM Dennis Schaefer, W5RZ. During his tenure with the Depression-era Civilian Conservation Corps, Smith once wrote that he was "able to continue my hobby as a radio amateur with low-power homemade equipment from my tent."

While serving as a Marine second lieutenant in the Pacific during World War II, Smith won a Bronze Star for bravery under fire and for maintaining vital communication during combat. He also collected three battle stars. Smith also put his electronics skills to use by helping to cobble together a 50 W radio station from spare parts to entertain the troops. Smith served during the Korean Conflict and later worked for the Veterans Administration and the Centers for Disease Control. In 1966, he became one of only five reserve general officers, attaining the rank of brigadier general.

Over the years, Smith also held W4AGI, W4YE, W4BEA, W4PCS, W3JJO and K6CN.
One son, Buddy, now holds W4YE, while another, Kay, holds W4AGI. Memorial
services were held February 20 in Harrison.