W6BRY

Brian Mathews
Valley Springs, CA

QCWA # 38449
First Call: KD6IZK issued in 1992 Other Call(s): KD6MJG
---
Hi, thanks for visiting the QRZ page for W6BRY. The call originally belonged to my Grandfather, Don Mathews. He lived in Paso Robles, CA and I have many fond memories of visiting with my grandparents and spending most of my time there in the ham shack listening to CW and phone conversations. Below is a photo of my Grandfather in his radio room with his Collins 30K-5 AM Transmitter and the venerable S-line pair.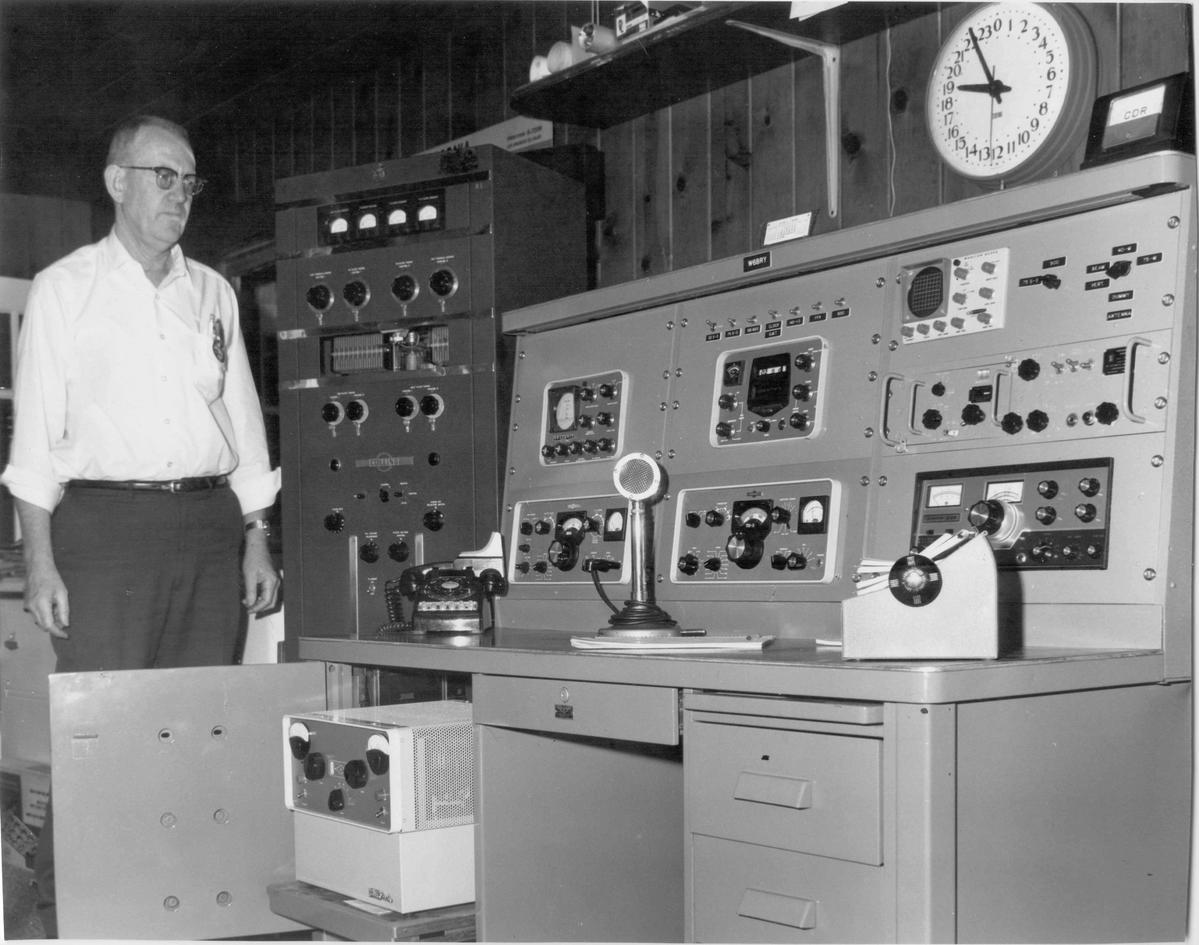 I am very interested in classic tube gear such as Collins, Johnson, Heathkit, Swan, Hammerlund, etc. I have been slowly building up a collection of vintage gear and along with that comes a need to repair the old gear so I am also a collector of vintage test equipment. I have been having a lot of fun rebuilding old radios and using them on the air, but I just don't have the time to work on them as much as I would like... I still have plenty on the "need to repair" shelves.
---
This is my AM setup: a Johnson Viking II transmitter and a Collins 75A-2 receiver. I don't use them as much as I had hoped, but after I redesign the shack layout I think they will be used a lot more.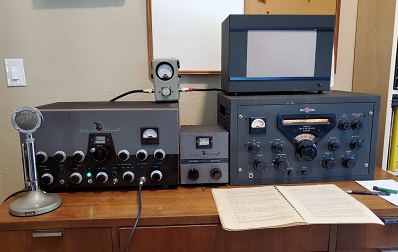 Tower Project: on New Years Eve 2018 I saw an advertisement on QRZ for a US Tower TX-455 with tilt-over device and baseplate as well as a rotator and heliax included, asking price was $400 and it was only an hour from me. I was there a few hours later with cash in hand and I unloaded it in my front yard much to the chagrin of the XYL. It sat there almost a year before I finally got the parts all together to get this project started. I won't go in to the minute details, but I was able to get it pointed up in the air in the fall of 2019 and this photo is showing the inverted-L that is pointed north.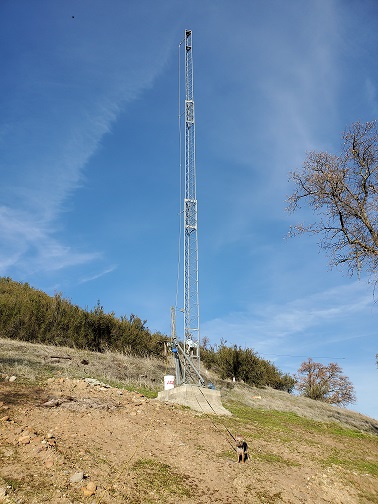 Thanks to the assistance of a good friend with a ton of knowledge, I was able to get the new Ham IV rotator installed, and get this 30 year old KT-34A antenna mounted on the tower. Here's a shot of Paul K6FRC centering the 2M 11-element beam.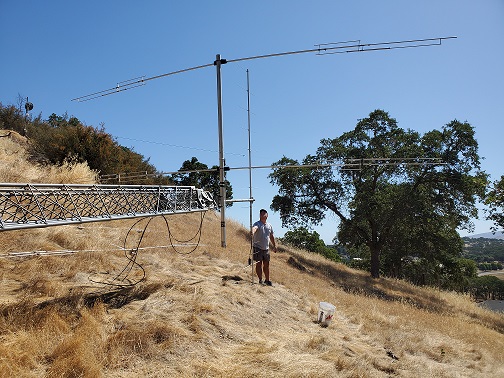 March 20, 2021