W6ZH - July 9, 1969
---
Herbert C. 'Herb' Hoover Jr
Pasadena, CA

QCWA # H0003
QSL courtesy of W8SU, WA4OFT - Photos & Info courtesy of W5KNE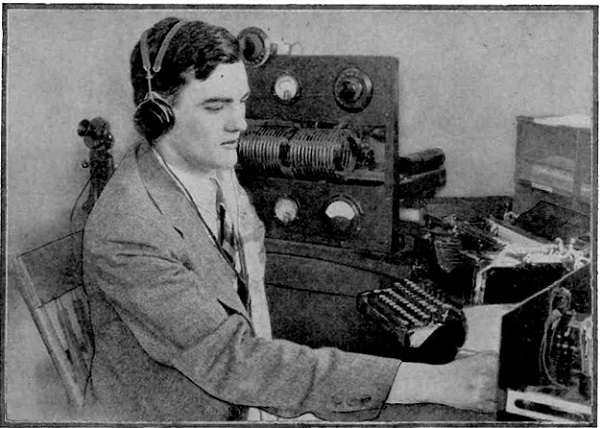 Herbert Hoover, Jr., son of President Hoover, has taken up his new position in Los Angeles, where he will be in charge of planes operated by the Western Air Express. It is the desire of this company to make commucations possible between passengers in planes and ground officials. Officials of the air line assert that under Mr. Hoover's direction, it is the intention of the company to provide such complete service that a passenger aboard the plane may be connected with any ground number, and a person at a ground station may put in an ordinary call for a passenger aboard the plane in flight....
Source: Short Wave Craft, June-July 1930, p. 6.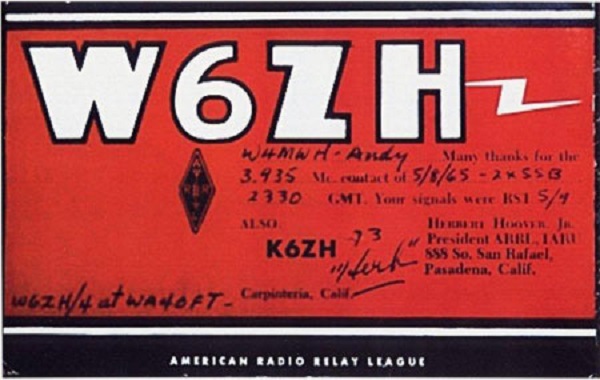 OTC #500 Ex 6SR, 3ZH, 6XH, W4SR.
Occup: Consulting Engr. Early rig, Ford spark coil, Galena detector, one headphone.
Member ARRL, QCWA(Hon)

He was elected as President of the American Radio Relay League in 1962.
W6ZH was a past president of the IARU and son of our 31st president of the United States.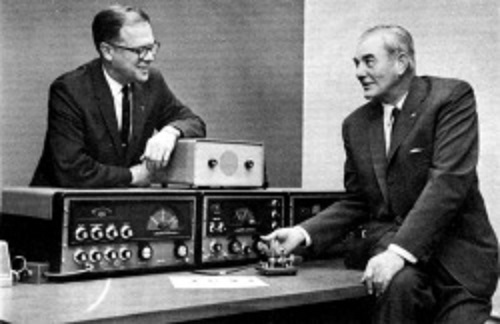 John Huntoon, W1RW, left, of the ARRL, together with League President,
Pete Hoover, W6ZH, admire the radio facility in The Coca-Cola Co Pavilion
at the New York World's Fair.(1964).(picture borrowed from Did You Know?)