Director 2014 - Present

WB2MGP

Carole Perry
28 Keune Ct
Staten Island, NY 10304-1431

QCWA # 31513



---
Carole Perry worked as an executive secretary in an electronics manufacturing company, Rapidcircuit inc. for 16 years. In 1980, when the company relocated she returned to Intermediate School 72 in Staten Island, NY where she worked until her retirement in 2004, teaching "Introduction to Amateur Radio" to 6th, 7th, and 8th graders for 30 years. Carole wrote the curriculum for "Introduction to Amateur Radio" a very successful program which had 950 students a year coming through it.

Carole Perry is the recipient of the prestigious 1987 Dayton Ham of The Year Award, the 1987 ARRL Instructor of The Year Award, the 1991 Marconi Wireless Memorial Award, the 1993 QCWA President's Award, the 1996 RCA Barry Goldwater Amateur Radio Award, and the 2009 RCA President's Award, and the 2012 RCA President's Award.

Carole is an RCA Fellow, and in 2007 she was elected to the RCA Board of Directors; a position she still holds, and she created the Youth Activities Committee which she now chairs. She also created the RCA Young Achiever's Award, given to students in grade 12 and below who have demonstrated excellence and creativity in wireless communications. Fifty two youngsters have received this award along with a stipend, so far.

Under Carole's leadership, the Youth Activities Committee goes into schools across the country to set up radio/technology programs. Equipment, cash grants, books, and supplies are donated to the chosen schools or youth groups.

Carole has moderated the Dayton Hamvention Youth Forum and Instructors' Forum for 27 years. She is a member of QCWA, RCA, ARRL, DARA, (Dayton Amateur Radio Association) AWA, (Antique Wireless Association) and Brandeis Women.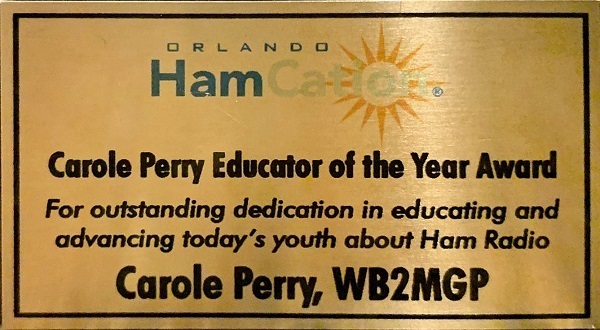 Congratulations to Amateur Radio educator Carole Perry, WB2MGP, the first recipient of the newly established "Carole Perry Educator of the Year Award" presented at the 2019 Orlando HamCation. The award, to be given annually in Perry's name, recognizes outstanding dedication in educating and advancing today's youth about ham radio.

Perry is a director of the Quarter Century Wireless Association (QCWA), and chairs the QCWA Youth Activities Committe. As well, she is a fellow and director of the Radio Club of America (RCA) and chairs the RCA Youth Activities Committee and sits on the RCA Scholarship Committee.

Perry is a past Dayton Hamvention's Ham of the Year and a recipient of the ARRL Instructor of the Year Award. Perry has moderated the Dayton Youth Forum for 31 years.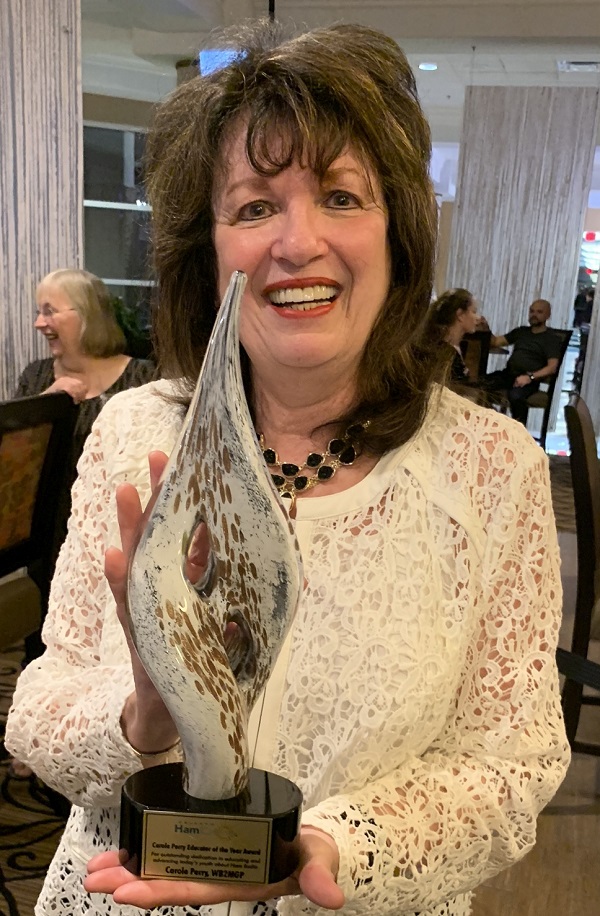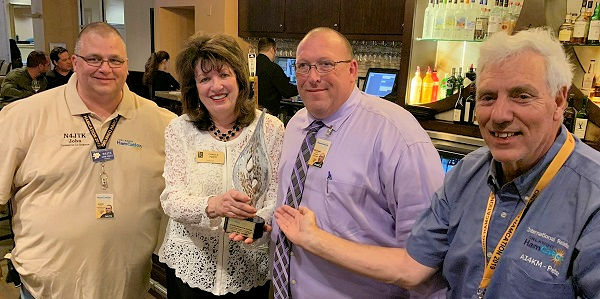 Hamcation Commerical Co-Chairman John Knott N4JTK
Carole Perry WB2MGP
HamCation General Chairman Michael Cauley, W4MCA and
HamCation International Relations Peter Meijers, AI4KM
(Photo credit, Bob Inderbitzen NQ1R, ARRL)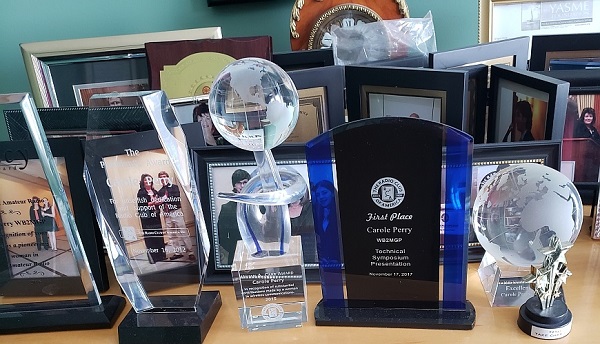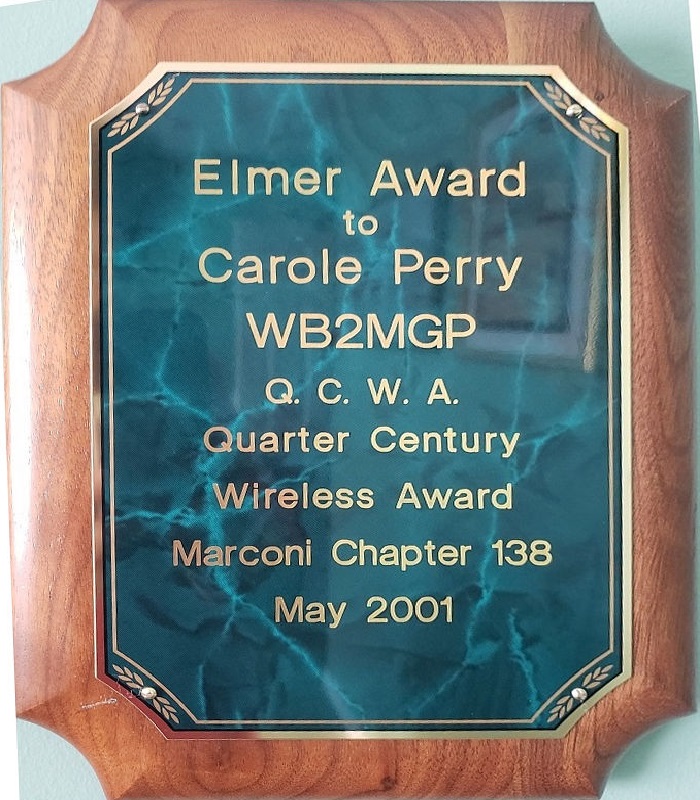 September 1, 2014